One of the most common questions asked during the typical service call is . . . .

"How much does it cost"?

By today's standards, this is a very fair question,but what does cost mean to you? The cost of owning a BMW Ultimate Driving Machine in the first 4 years or 50,000 miles is $0. You expect BMW to use Original BMW parts to maintain your vehicle for the first 4 years 50,000 miles, whichever comes first, don't you owe it to your Ultimate driving machine to do the same? BMW of Ann Arbor prefers to use BMW Original Equipment (OEM) parts for all of our customer repairs. Why? BMW original parts are backed by a 2 year unlimited mileage warranty for parts and labor at any BMW Center in the United States. Often, Independent Repair Facilities push "Non-OEM" parts as a way of saving money in an effort to under-cut BMW Authorized Service Centers, selling the idea that "it's the same part, just not with BMW stamped on it", and their right, but those parts are also not backed by the BMW 2 year unlimited mileage parts and labor warranty either. So is cheaper really better?

Your authorized BMW Service Center has the ability to use "Non-OEM" parts in circumstance where the customer wants to save money, but we recommend otherwise in the best interest of your Ultimate Driving Machine. Why own the best and not maintain it with the best? Here's a practical reason why - Your BMW repair center using OEM parts and having your vehicle serviced at an authorized BMW Service Center stand behind their parts and service repairs at every BMW center in the United States. If you happen to have the misfortune of a parts failure anywhere in the United States, your BMW parts warranty covers the cost of part replacement and the cost of labor, if it's within 2 years of the original parts replacement. So, how much does peace of mind cost?

This means, that you are covered at over 345 BMW Service Centers across the United States. Independent Repair Facilities guarantee their parts, and in some cases their labor, if you bring it back to their facility within the designated warranty time, but what happens if your out on the open road? Driving to your your vacation destination? Now ask yourself the question, what does cost mean to you? Will it be worth the few extra dollars you saved by repairing your BMW at a Independent Repair Facility?

Aside from this, often Independent Repair Facilities that offer the ability to work on all types foreign manufactured vehicles are not familiar with your specific BMW recommended service. Did you know that most BMW's built after 2002 do not require coolant service, BMW coolant is "fill for Life". Also, BMW transmission fluid is lifetime, which means the BMW brand does not require transmission fluid service. Has your Independent Repair Facility recommended these services to you? How much did it cost?

Does your local Independent Repair Facility advertise to have "BMW Certified Technicians"? BMW Certified Technicians go through a yearly re-certification training process which includes online and instructor led training in order to be "BMW Certified." Their so called "BMW Certified Technicians" may have been "BMW Certified Technicians" when they where employed at a BMW Service Center, but certainly do not have the continued BMW training to be recognized as a true BMW Certified Technician. This continued commitment to state of the art diagnosis technology and efficient repair techniques, is what should make the only choice for taking care of your Ultimate driving machine to be with BMW Certified Technicians at a BMW Authorized Service Center, like BMW of Ann Arbor.


Why Service your BMW with us................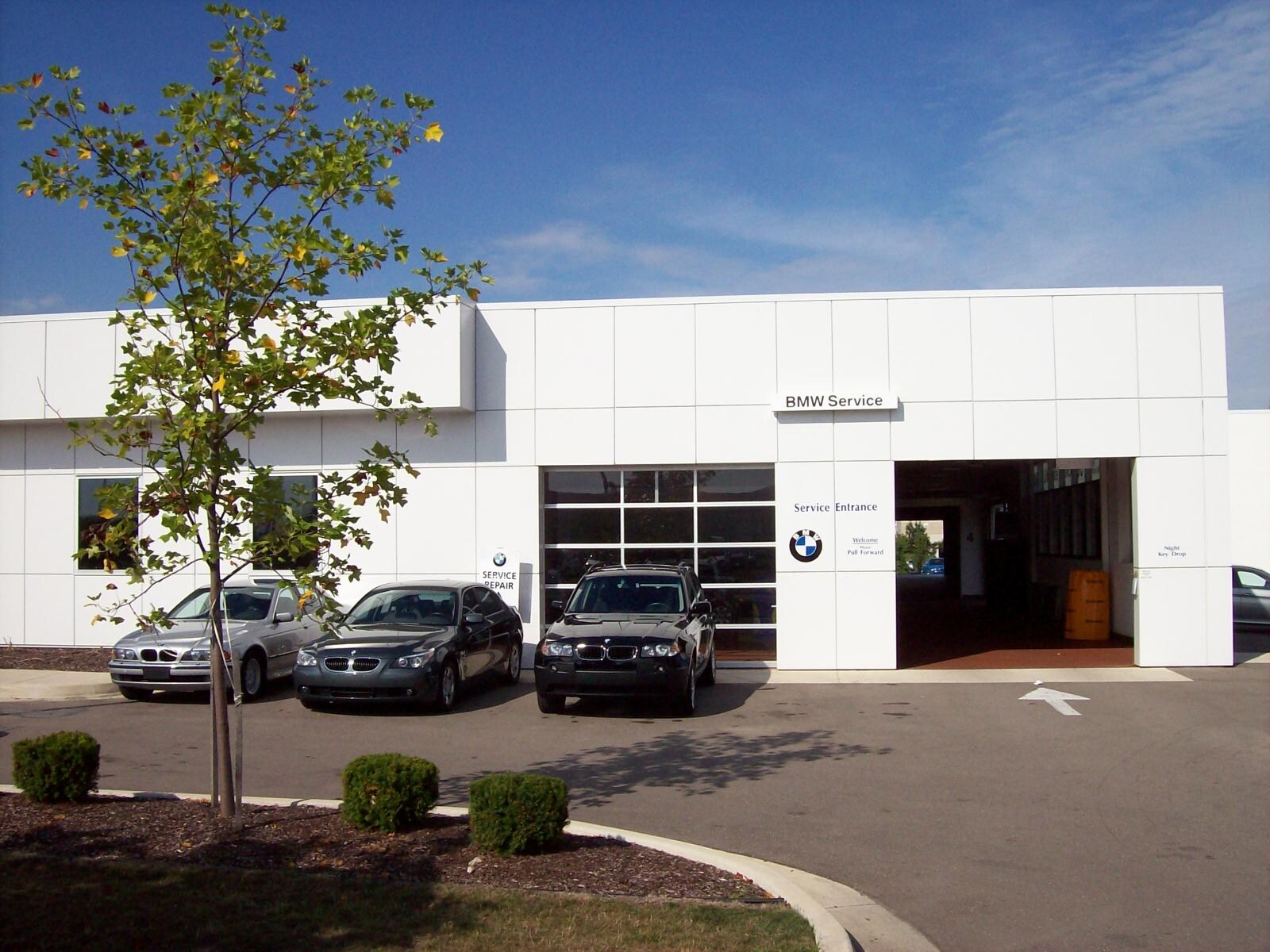 Book a service appointment online 24/7, including a BMW Service Loaner reservation

4 BMW Master Certified Technicians as well as over 40 years BMW service repair experience.

State of the art technology provides the most efficient and accurate diagnosis.

A vast BMW Service Repair Database that includes thousands of documented technical service issues, and their solutions, both past and present.

Original BMW OEM parts are backed by a 2 year unlimited mileage parts and labor guarantee.

BMW Trained Service Advisor's with the experience and knowledge to know your vehicles recommended service needs.
23 years of dedicated business to protect your investment for years to come

.

Competitive pricing? Absolutely.
Bring us your written estimate and we'll do our best to earn your business. Once your our customer, your can rest assured we'll continue to take care of your BMW by offering service specials and featured repairs only available to our BMW of Ann Arbor family. BMW of Ann Arbor Service Center takes pride in that fact that the average age BMW serviced here is 10 years old. You and your Ultimate Driving Machine will benefit from our extensive training and wealth of knowledge that can only be delivered by BMW professionals. Take advantage of the latest technology in automotive repair combined with the vast BMW Service Repair Database of past and present. All things considered, wouldn't you rather have you're BMW serviced at BMW of Ann Arbor?

Book your appointment today by calling (734) 663-3309, or take advantage of booking your appointment online 24/7 through our home page.