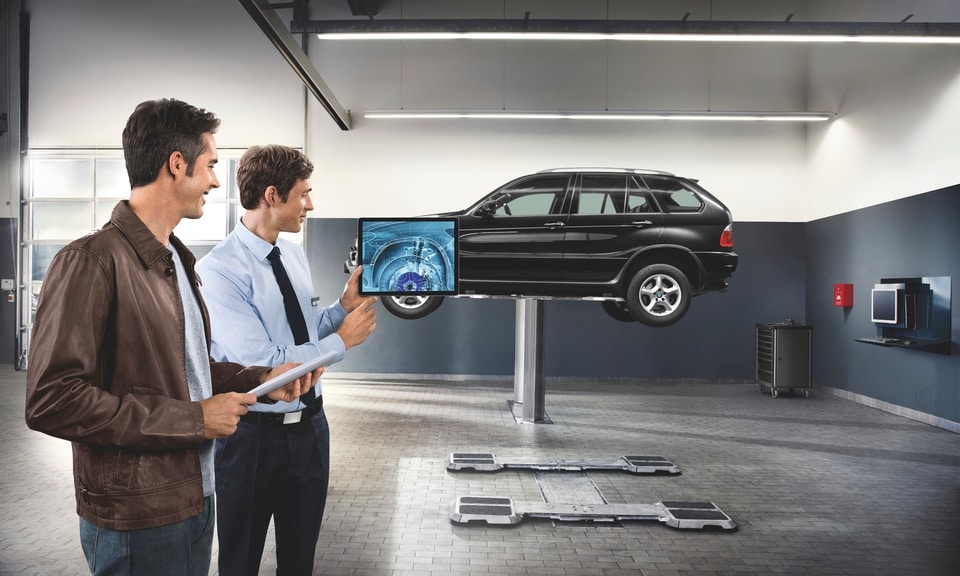 The Experts in Our BMW of Ann Arbor Service Center Will Help Prepare You and Your BMW Vehicle for Spring and Summer Driving
With the harrowing perils of winter driving in Michigan now (hopefully) behind us, BMW drivers in Ann Arbor and beyond can start poking their heads out and emerging from the snow for some rejuvenating spring driving. Removing the winter layers on your BMW vehicle is just as important as doing so for yourself! You wouldn't walk outside in an Ann Arbor summer in full ski gear, why send your favorite BMW vehicle out similarly overdressed? The experts in the BMW of Ann Arbor service center are here to help prepare you and your vehicle for an enjoyable summer behind the wheel, and many more years of excitement with your BMW vehicle.
Trust the Experts in All Things BMW for All Your BMW Service Needs
BMW of Ann Arbor is ready and waiting to help BMW drivers from Ann Arbor and beyond with all their BMW service and maintenance needs. Whether looking for a spring tune-up or installation of summer tires, wiper, and other appliances, you can find all the services your vehicle needs to keep running in top-condition at BMW of Ann Arbor. Our certified technicians offer timely, accurate, and transparent repairs and maintenance that you can count on to be done correctly the first time so can complete your repairs with only a single trip to our service center!
Enjoy top-quality vehicle and customer service from the experts in all things BMW and BMW service. Our experience and understanding of BMW models allows us to handle everything from minor repairs and routine services to emergency and critical repairs. Don't let your BMW vehicle go without the repairs or spring tune up it needs to continue driving the way it did when you first drove it home from BMW of Ann Arbor.
Visit our showroom or contact us today to learn about the offerings and services you'll find in our service center. We hope you'll schedule your next service appointment with BMW of Ann Arbor!